There's no better way to end a day in paradise, as you enjoy the unforgettable Caribbean sunset, the beauty of St. Thomas Harbour, and the warm ocean breezes. Experience a Romantic Sunset with an assortment of Hors d'Oeuvres and a full open bar as you take in one of the most beautiful sunsets you will see in your lifetime.
$1500 starting at

5:00pm (Subject to change)

7:00pm (Subject to change)
Book now
Fury Charters typically will set sail at 5pm and return at 7pm. Times subject to change.
An evening sunset sail starts at $1500 for up to 10 people. This includes a fully open bar, our crew catering to your every need, a Champagne toast, an assortment of appetizers, and plenty of entertainment, relaxation, and memories.
Just like our Day Sailing Tours, Fury Sailing Excursions depart from R BAR located at the base of the Havensight Cruiseship Dock (WICO) in St. Thomas.
Be sure to bring your camera to capture our spectacular Caribbean sunset.
You also may want to bring money for T-shirts, drink cozies, various other souvenirs, and optional gratuities.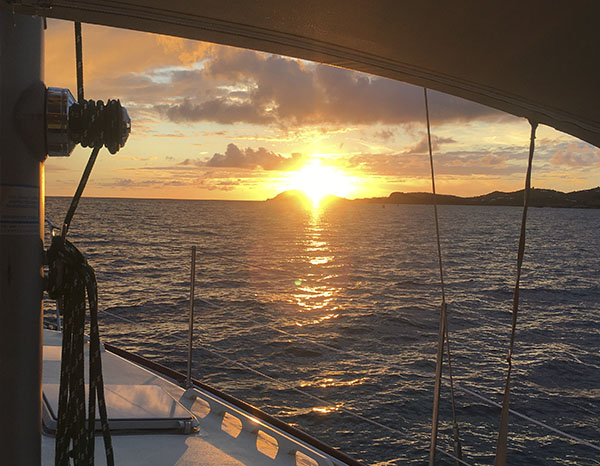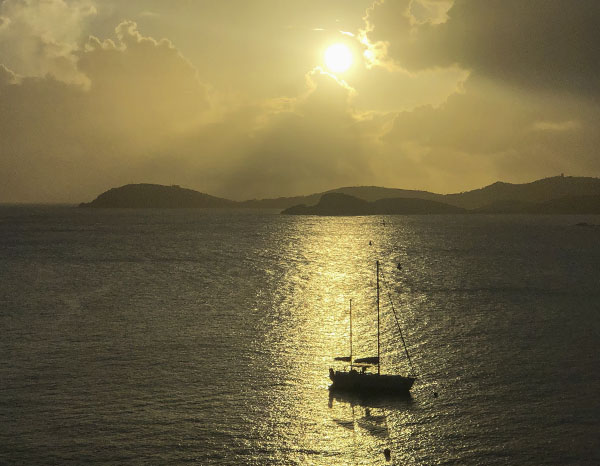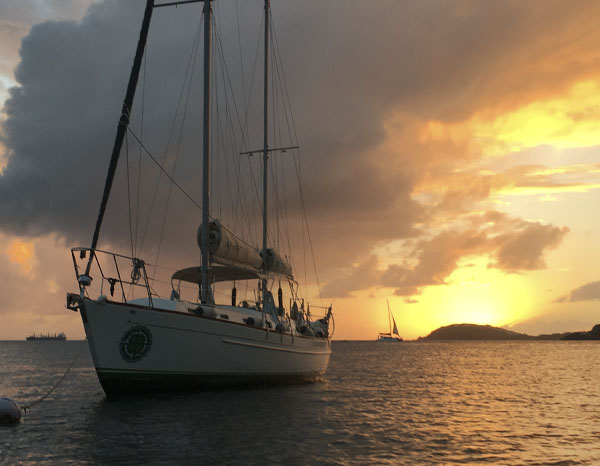 Sunset Sail
Thank you so much for an amazing time on the Sunset Sail! This was our first trip to St. Thomas. We had booked our day sail aboard another boat, and while we had a good time, it wasn't a "personal" experience even though there were only 4 of us on the boat. Completely opposite, you and John MADE our trip! You were fun, dynamic, told us about some of the history, great places to eat and visit. AND we didn't have to take a cab all the way over to the other side of the island to get to you. You can bet that our next time to St. Thomas, we'll be taking a day sail AND another sunset sail with you. Thanks so much again for a MEMORABLE EXPERIENCE on our vacation!